You can reset your password by accessing the Project: Grounded Man login page!
On the login page, the "Forgot your Password" link will allow you reset your password to your liking!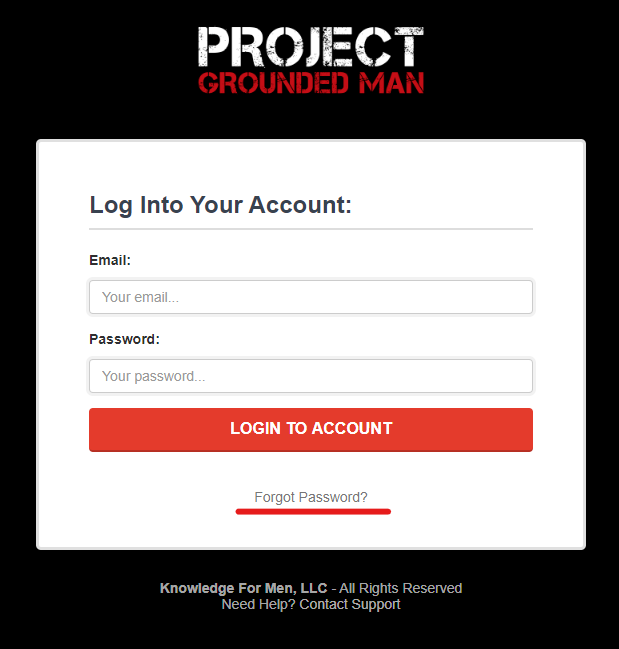 If you continue to have issues with logging in after resetting your password, please contact Support@KnowledgeforMen.com or by Submitting a request.