Whether you have lost your card, have hit your card limit, or simply want to use a different payment method for your membership, we can assist you in changing it out!
There are two methods you can perform to accomplish this.
The first to mention is if you have already received one of our emails where Your subscription has been marked unpaid. When this happens, a secure payment update link is automatically generated for you to update your payment method! An example email can be seen below.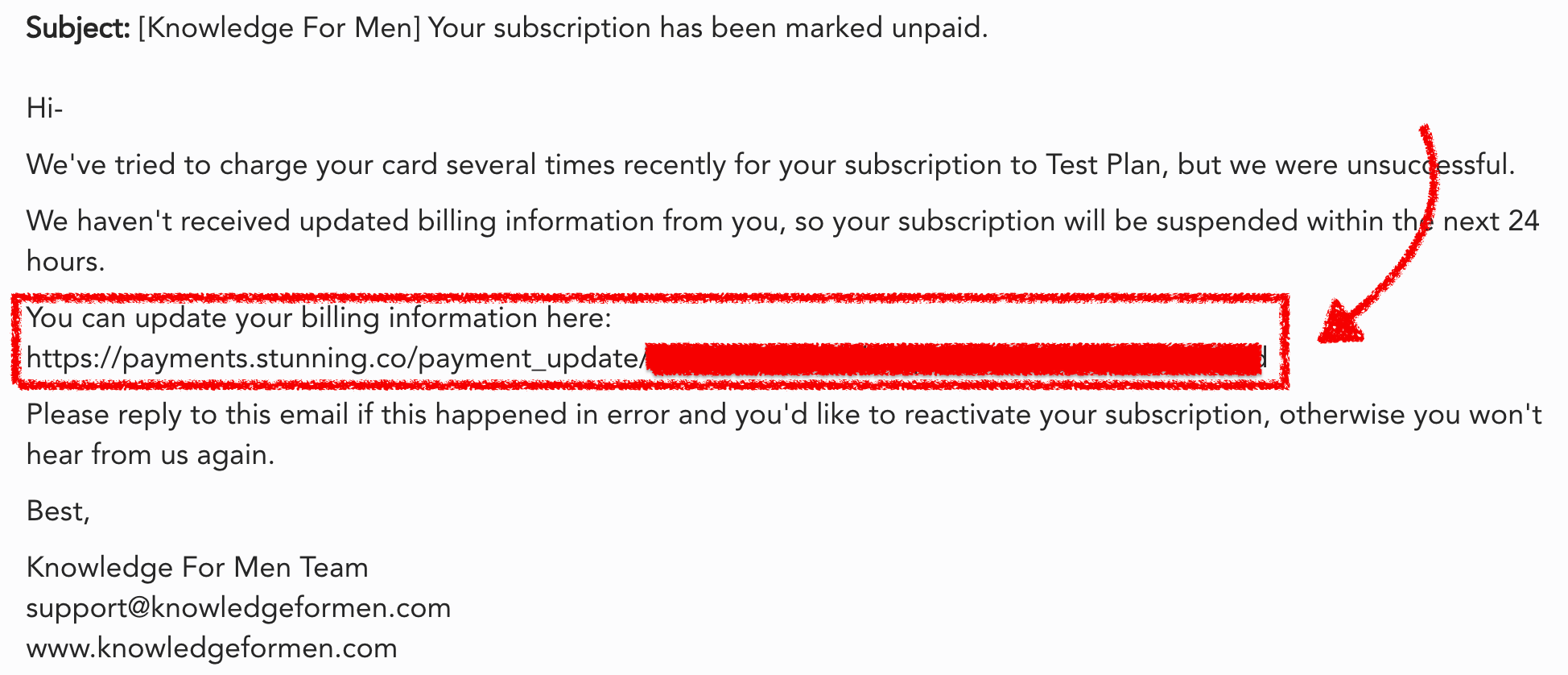 The other method is to manually request your payment update link by filling out the form below. This would be ideal if you your still able to make payments on your existing payment method, but would like to change it. After filling out the form, a member of our team will generate the secure payment update link for your membership!